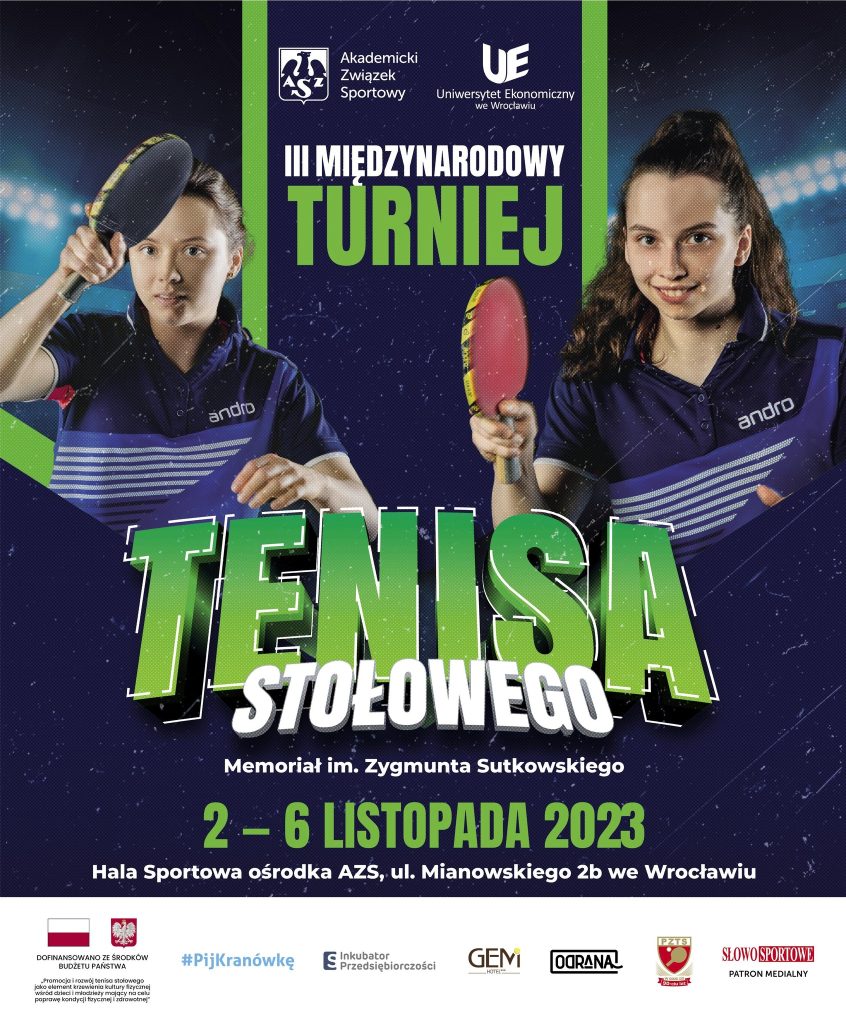 Dear Visitors,

A long-awaited event is coming to the Gem Complex – the 3rd International Table Tennis Tournament Memorial of Zygmunt Sutkowski. From 2 to 5 November, the AZS Sports Hall will host first training sessions and then the main tournament competition. We will be hosting groups from China, the Czech Republic, Japan, South Korea and Ukraine.

We bring you up to date with the great figure in whose honour the tournament will be held. Zygmunt Sutkowski – a long-standing sports activist, he was president of the Lower Silesian Table Tennis Association for 43 years and sat on the board of the Polish Table Tennis Association for almost a quarter of a century. It is thanks to his commitment, unflagging support and belief in the players that to this day our Club in its field is achieving some of the best results in the country and in Europe.
The best evidence of the significant impact that Zygmunt Sutkowski had on local sport is the initiative taken by the players of KS AZS UE to create a Dwarf in his likeness and the idea of organising an annual international tennis tournament named after him.